On February 12th 2009, the first Twestival event was held simultaneously in 202 cities around the globe and helped to raise more than $US 250,000 which gives the opportunity to offer drinkable water through well drilling for those who needed the most in Ethiopia (See video below). As a follow-up to this successful fundraising event, Twestival Local 2009 is coming to Montreal this Thursday September 10th 5:00 PM at Le Social and between September 10th and September 13th in more than 200 other cities around the globe.


What Twestival Local 2009 is?

Each Twestival Local around the world will support a different cause and the Twestival Local Montreal will support the non-profit organization Head & Hands (À Deux Mains) with 100% of the proceeds going directly to the charity. This charity works with Montreal's youth to promote their physical and mental well being. This is a wonderful event to connect with tech savvy trendy people and at the same time to contribute to a good cause; you can see why some people joined last February the Twestival LA 2009 in the video below.


More information on the event

To be a fan of the Twestival Local Montreal event on Facebook, you can follow this link: Be a Twestival Local Montreal Fan on Facebook

For more information on the event, you can follow this link: More Information on Twestival Local Montreal

To buy tickets at $10 for the event, all you need to do is follow this link: Buy Twestival Local Montreal Tickets, or you can show up this Thursday at Le Social on 1445 Bishop, in-between Guy-Concordia and Peel Metro stations where tickets are $13.

What if you are not from Montreal?

If you are not from Montreal, you can take a close look at which cities are registered to the Twestival local by clicking on the world map link under the How to get Involved subtitle.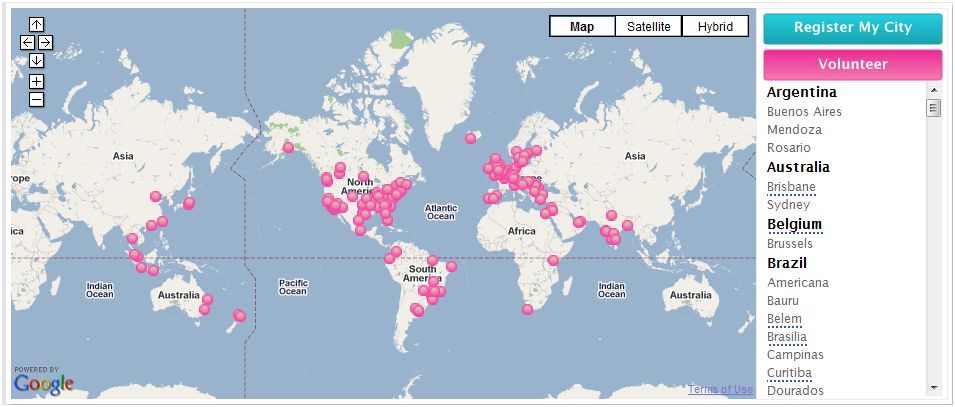 Conclusion

Last week, I assigned to my students as part of their first e-marketing class readings the interesting post entitled The Web Doesn't Care by Seth Godin. In this post, Seth Godin suggested that the web doesn't care about money, that "it wasn't invented by business people, and it doesn't exist to help your company make money". I am not a huge fan of Twitter but in complement to Godin's article, I would add that even if the web doesn't care about money, I am sincerely convinced that users of the social web do care about money to help those who really needs it.

Have a good one and maybe we'll see each other at the Twestival Local Montreal 2009. By the way, you don't need to be on Twitter to attend this event. Will you be there?

Jean-Francois Belisle

If you like this post, be sure to subscribe to Jean-Francois Belisle RSS feed!