Sorry for taking so long to post new content on this marvellous blog. I am officially getting back on track from both an academic and personal perspective! This summer was a great opportunity for me to get back on track in shape, not that I was fat, but simply that I wanted to get back to my well-known Adonis shape!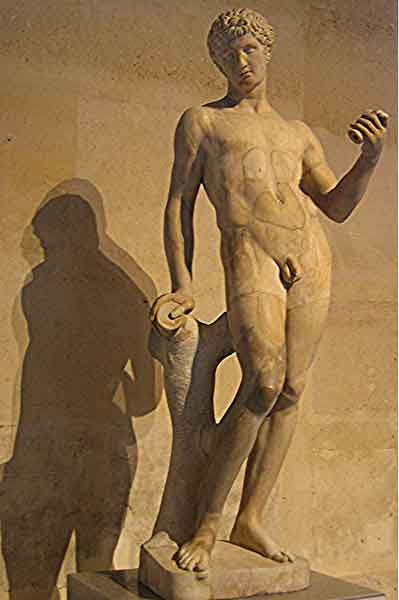 I must say that during my "natural" (I don't really like gyms, sorry!) back on track training my iPhone helped me to achieve two of my main objectives, which were to walk/run more (thanks to my Pedometer application) and to cycle to work (thanks to the super useful Bixit application for BIXI which uses Global Positioning System (GPS)). Thus, I have been a fearless user of the BIXI all summer long against the heat, the wind, the rain, the cars, the dogs, and … other human beings. Going straight to the point, Bixit helped me to make friends with the BIXI (I know BIXI was already my friend: see my post entitled: The BIXI – What Rocks and What Sucks?). However, recently, researchers at McGill University have found out that the BIXI bikes were not significantly helping to reduce greenhouse gas (GHG) consumption. Personally, I completely believe in these results since I am mostly using the BIXI as a substitute to activities that don't pollute anyway. However, this guided me to the following question: how should we measure the profitability of BIXI? Broadly, from a simple equation, I would address the problem that way:
Montreal city profits related to BIXI = Revenues – Costs + Positive externalities – Negative externalities (I know equations are always sexier in LaTeX, but I don't have this editor integrated on my blog platform)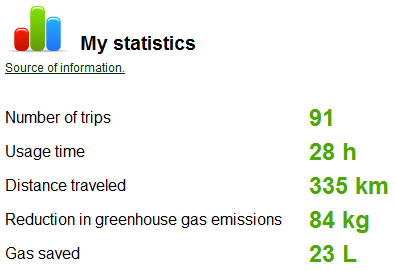 Revenues
• BIXI passes sold
• Advertising on BIXI stations (They could have done better there I am pretty sure!)
• Official partners/sponsors
Costs
• Unit cost for each station (they are quite beautiful by the way!)
• Unit cost for each BIXI
• Repairing the damaged BIXI (damage due to normal usage, damage due to vandalism)
• Moving BIXI from one station to the other because of overload due to users traveling patterns (i.e. most users traveled downtown on weekday mornings)
• Bureaucratic costs
• Hiring employees to answer comments of frustrated users, or even lost or in search of friendship (???)
• Injuries or deaths while riding the BIXI
Positive externalities
• International visibility (the same exact system has been copied in London and Minneapolis, at least)
• Better global health (is it significant?)
• Decrease in the number of individuals using the subway (more breathing in the subway)
• Overall "feel good" sensation
Negative externalities
• More traffic on cycle paths (not fantastic for car drivers).
• Revenues lost for the city related to a decrease in the number of individuals using the subway and buses.
• Decrease in the number of individuals using taxi for short distance traveling.
• Less space on some streets due to the installation of BIXI stations.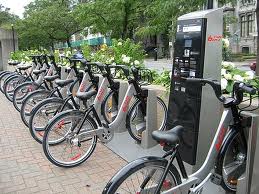 Conclusion
At the end of the day, I must admit that for me, it doesn't really matter whether the equation equals positive or negative for the Montreal BIXI service, the one thing I am sure of is that the BIXI helped me to travel across Montreal whilst getting healthier and enjoying the city more. What do you think? Can you think of additional things I forgot in my enumeration of components of the Montreal BIXI profit equation? Any personal experience with the BIXI?
Roll on!
Jean-Francois
If you like this post, be sure to subscribe to Jean-Francois Belisle RSS feed!