On the "super raining" Thursday September 30th, along with a delegation of more than 10 people from the RBC research Chair at HEC Montréal, I attended "the Art of Marketing" conference, an event targeted to marketing practitioners where I was a spectator to 6 best-selling presenters. However, even though I was not the target audience, I thought that attending this conference could update some of my knowledge concerning the top practitioners thinkers' point of view. The presenters (See my previous post: "Canada's marketing & innovation conference: 6 bestselling authors in Montreal in September" for more details) were scheduled in the following order:
• Mitch Joel
• Seth Godin
• Avinash Kaushik
• Max Lenderman
• Andy Nulman
• Jeffrey Gitomer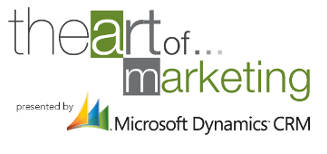 As an academic with heavy interests in new trends in marketing and a solid theoretical background, I was mostly searching for crispy in-your-face examples and not necessarily for theoretical insights to accompany what I was thinking would be cutting-edge presentations.
Mitch Joel – Six Pixels of separation
Mitch Joel broke the ice by offering what I describe as a good presentation for the audience as he discussed about the actual state of online marketing. Knowing the field relatively well and having taught e-marketing classes before, I perceived the entire presentation as "déjà-vu" but it was given in a dynamic way, even though more practitioners' oriented examples would have been appreciated. The main message of the presentation was that there is a paradigm shift operating in marketing and that only tools change, while the strategies still remains the most important aspect to establish before using these tools.
Furthermore, Mitch Joel presented some interesting statistics such as "75% to 80% of online shoppers read online customer reviews" according to Bazaarvoice, half of the Youtube audience is over 34 years old according to MarketingVox, and that the average stars for a product sell online is 4.3, which he suggests means that most consumers are not there to destroy brands. He pushed the peanut even further by saying that "a negative review converts more than a positive one", since the credibility and needs of the reviewers are also taken into account by the consumer reading the review. I must say that this one would certainly need further research investigations as I was not really convinced. Thereafter, Mitch Joel gave one example related to the music industry which I thought was not that relevant for most marketing organizations, as he described how the band "The Journey" found their new singer Arnel Pineda while watching a video of him singing one of their song on YouTube, which illustrates a shift in paradigm in the music industry.
Mitch Joel closed his presentation by presenting what he labelled as "6 points of separation", which were simple but extremely useful tips for marketing managers. Here are the three points which I thought were the most interesting:
1. Accept what consumers say about you, don't try to control them, learn from them;
2. Use social media with other traditional channels of communication and not instead of traditional channels of communication;
3. Ask yourself why you should be on a platform instead of what you should do on this platform.
Seth Godin
As an avid reader of Seth Godin's blog, I must say that I had maybe too high expectations. His presentation was overall of good quality, but would have benefit from a little more structure and visual support. As always, Seth Godin's speaker's abilities were visible from the beginning to the end as he focused on how the marketing revolution that is happening now is maybe the only one we'll live. Furthermore, he added that every revolution destroys the other revolution, which is aligned to the Schumpeterian concept of "creative destruction". He even went into much details by stating that the "M" in CMO is not for "marketing" but more for "movement" and that what consumers buy is "movement" (i.e. the Apple movement), and in this way the Internet is a well-designed connection machine for a movement, a tribe. He ended up his performance by answering the following question from a member of the audience: "What is the best way to do marketing for a product that isn't really good?" His answer was short and sweet: "scrap it".
Avinash Kaushik
Similarly to Seth Godin, I must say that I am an avid reader of Avinash Kaushik blog Occam's Razor, and that I wasn't expecting to learn that much from his presentation. In a nutshell, his presentation was a well-tuned update of his 1-hour classic presentation available on YouTube. Overall, Avinash Kaushik proposed to listen and not to shout (simply publish multiple times the same information on multiple platforms) at consumers on different web platforms. Furthermore, he once again talked about his famous uncensored illustration of the bounce rate metric, which is: "I came, I puke, I left". In a more detailed description he also came to the conclusion that from a web analytic perspective, "revenue = good" while "economic value = God". From a practitioner's perspective, I thought what was most interesting was his illustration of some categories of KPIs (see Figure below) adapted from Professor Ken Wong presentation and already discussed in his post entitled "Win with Web Metrics: Ensure a Clear Line of Sight to Net Income".
Max Lenderman
I must admit that I didn't know who was Max Lenderman before attending his presentation and thus, had relatively low expectations related to what I would learn from his talk. However, I ended up attending a super refreshing presentation focusing on how current advertisers should follow what is going on in the countries that have been labelled as the BRIC (Brazil, Russia, India, China) but also in the United States. Max Lenderman focused his presentation around four simple principles: (1) experience, (2) authenticity, (3) big think and (4) goodness. For each principle he presented some innovative examples. Thus, he started to discuss about "experience" by mentioning that if the web is evolving fast, there is also a revolution happening concerning physical experience. Here are four examples related to each of the four principles (they are all from the US, but crispy examples from the BRIC can be found in Max Lenderman's book "Brand New World: How Paupers, Pirates, and Oligarchs are Reshaping Business"):
1. Experience -> the Army experience store in the US
2. Authenticity -> The Domino "Oh Yes we did" campaign
3. Big Think -> The Charmin' restrooms in New York City
4. Goodness -> Tide "Loads of hope" campaign after Katrina
Andy Nulman
Even though I truly respect the personal realizations of Andy Nulman as a co-founder and actual director of the Just for Laugh organization, I must admit that his presentation entitled "how to do the impossible" did not meet my expectations and I think I was not the only one. The main objective of Andy Nulman was to act as a motivational coach and to persuade the audience to do the impossible, but he actually didn't really persuade me as I ended up drawing a dragon that appears on one of his slides on my own sheet of paper. However, for those interested, Andy Nulman proposed to do the impossible by following this four-step approach:
1. You are not normal;
2. Live in for tomorrow;
3. Leap before you look;
4. Fail your way to the top.
More readings of the book entitled "How to do the impossible" should help to give more depth to my summary.
Jeffrey Gitomer
To close the day, Jeffrey Gitomer offered an honest performance on the topic of personal branding, which is a topic that I already heard too much about. I must say that the presentation was interesting at the beginning, but as much as I was listening, the more I was thinking that everything was mostly first-degree common sense delivered in a humorous way. Clearly, it was about time that the day ended up for me since I was having a meeting at McGill University right after the presentation, anyway.
Conclusion
In conclusion, it was an interesting day, presenters on average meet my expectations and I was pretty happy to see my fellow folks from the RBC Research Chair at HEC Montréal. However, I must say that in terms of content, I was absolutely not the target audience, and that getting back to my sexy "models of regime change" (I am talking about econometric models not weight change models such as Kirstie Alley by the way) will be as refreshing as attending that conference.
Jean-Francois
If you like this post, be sure to subscribe to Jean-Francois Belisle RSS feed!