Only a few days left before meeting your relatives for the Holidays, watching some relaxing and cheesy movies about Santa Claus while eating tasty homemade food. Last stretch! To close the 2010 year, which has been a great year for the blog, a great year motivated by an increase in almost all KPIs I'm tracking, and also by extremely interesting comments by you readers, which I'm always happy to read. Thus, I thought it would be a nice idea to post the 10 most popular posts published in 2010 on this blog according to the number of unique page views.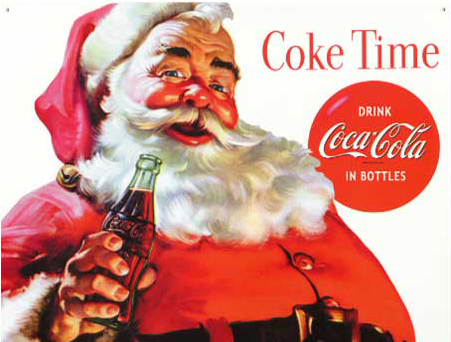 Don't forget that the 10 most popular posts on this blog, doesn't mean that they are my favorite top 10, it simply means they have been more popular. So here is the list in a reversing order (from 10 to 1) accompanied by "on the fly" comments.
10 –Looking to Create Some Buzz – Get Inspired by the Top 10 Buzz-building Actors of the Rock and Metal Music Industry History
Certainly my longest and most insane post, it took me balls to write it and publish it, not to show to your grandparents unless they're like Alan Arkin in Little Miss Sunshine.
9 – Story of My First Scientific Publication – Four Years Later
What else to say? It was about time that my work get published! Such a relief.
8 – Summary of the "Art of Marketing Conference" @ Montreal
A timely post related to an interesting conference.
7 – Pointing Towards a Competitive Future for Mobile Markets in Canada?
A post I really like. Based on the famous Porter's 5 forces. I should update this post in 2011 since this market is intriguing.
6 – Think Twice Before Pressing the Send Button to Send an Email to Professor Galloway
Ouch!
5 – A Brilliant Use of Automated Emails as an Online Marketing Strategy Made Me Buy a Hockey Shirt
A feel-good post about online sports marketing.
4 – The Profitability of the BIXI – A Hardcore Economist Task
A feel-green more personal post, looking forward for next year riding a BIXI.
3 – Capitalizing on Previously Created Buzz: The Old Spice Man Strikes Back
One of my favorite posts, on the strategie related to the successful Old Spice campaign.
2 – Is Clotaire Rapaille Feeding or Failing Marketing?
A good timely and regional post on one of the most intriguing marketing gurus: Clotaire Rapaille.
1 – Worldwide top 30 for Internet Penetration Rate in 2010
As the title says, a ranking always useful to refer to.
What to expect for on this blog for next year?
I have decided to change the timing of posts on this blog from a weekly to a biweekly formula (so expect a new post every two Mondays or Tuesdays) since I'll be more active in exploring the web and also the new strategic trends related to marketing, and sending more timely news via my twitter account (twitter.com/jfbelisle). Also expect more numbers and more useful and applied scientific links, since I'm tending more and more through the final steps of my PhD studies.
Conclusion
Happy Holidays to everyone! Have fun, enjoy these priceless and precious moments with your friends and relatives :-).
Jean-Francois

If you like this post, be sure to subscribe to Jean-Francois Belisle RSS feed!