Product-harm crisis and its associated brand spillover effects is a "relevant and spicy topic" in marketing that I am currently investigating in more depth along with colleague Bob Mackalski (more to come concerning this issue on this blog). Similarly, in the last few days, I must admit that the Dominique Strauss-Kahn (DSK) sexual scandal is great food for thoughts (for more details about the May 15th 2011 sexual scandal that happened in New York) concerning these issues but at the employee or connection-level, rather than at the product-level. However, by considering Dominique Strauss-Kahn as a brand, the analogy for analysis is nearly the same. Before writing anything on the topic, one should first decorticate Dominique Strauss-Kahn identity or if you prefer the ecosystem evolving around him. Thus, my objective here is not to give implementable solutions, but simply to expose you which entities can be affected in a public figure failing/scandal. All the information used here is easily available on the web or in newspapers and is reported in an objective fashion. Thus, let's classify Dominique Strauss-Kahn identity in 6 categories:
1. Origins and ethnicity
2. Institutions
3. Professions
4. Ideology
5. Business Connections
6. Family and friends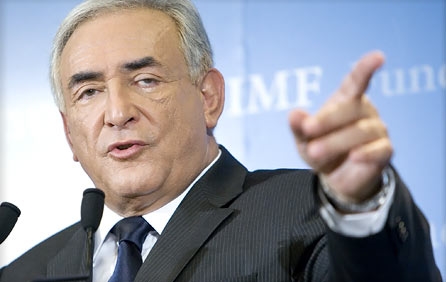 Category 1 – Origins and Ethnicity
1. France
2. French nationality
3. Of Jewish ethnicity
Category 2 – Institutions
1. Managing Director of the International Monetary Fund (IMF)
2. Member of the Socialist Party of France (PS), he was also France Minister for Economics, Finance and Industry from 1997 to 1999. He was expecting to run for France presidency.
3. Full Professor of Macroeconomics and Microeconomics at Sciences-Po
4. Attended High school at the Lycée Carnot
5. Graduated from HEC Paris
6. Graduated from Sciences-Po
7. Graduated from Université Paris X (Nanterre)
Category 3 – Professions
1. Politician
2. Economist
Category 4 – Ideology
1. Considered as a communist in his early life
2. Center-left point of view
Category 5 – Business connections
1. I won't put names here, simply search them on the web if you want.
Category 6 – Friends and family
1. Parents
2. Married to Anne Sinclair
3. Two other wives from previous weddings
4. Four daughters
5. Other family members
6. All friends
A Quick Analysis
At the end of the day, a quick analysis brings the conclusion that the biggest losers here are:
1. All friends and family
2. Socialist Party of France (PS)
3. All French politicians
4. The French, the people from France
5. IMF
6. Science Po
Next Steps
For sure, for the ecosystem associated closely to Dominique Strauss-Kahn, what needs to be done is to work days and nights to recover, recover and recover as fast as possible. From a purely analytic perspective, the next step would be to measure the short-term and long-term impact of this scandal, qualitatively and quantitatively, and to act accordingly to change perceptions.
Conclusion
At the end of the day, the biggest loser in this scandal is DSK himself, but the harm may be irreversible for some people evolving around him (especially family and friends). Don't forget that what can strengthen you, can also destroy you!
Enjoy the day (even if it's raining here), not the scandal,
Jean-Francois Belisle
If you like this post, be sure to subscribe to Jean-Francois Belisle RSS feed!