Hey kids and University students, it's time to go back to school and enjoy learning with top notch educators. And if you're looking for a way to "waste" your time on social media (it may transfer into an "investment" in the long-run but its usually a short-term waste), there are still old social networks available to you such as Facebook, Twitter and Tumblr, or maybe you could try Google+, if it's not already done. This introduction sounds like it was composed for a Barney's commercial, but anyway!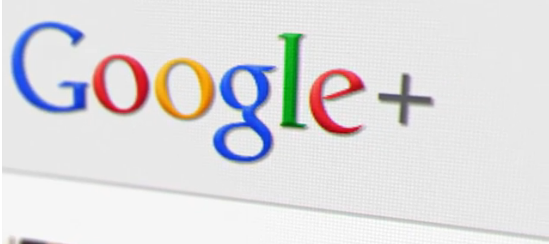 I am back from the AMA Summer Conference at San Francisco, where I presented and attended a great conference. The best session I attended was a special session entitled "The Sustainability Imperative and Marketing" organized by distinguished Professor Rajan Varadarajan and featuring "influence guru" Robert Cialdini. Even though it wasn't really framed as an academic presentations, I mainly liked it since it applies social norms theories to real-world cases and was measured by clear outcomes right at the end of the conversion funnel, the authors were not measuring attitudes or intentions, they were measuring real behaviors, like it should be. Furthermore, during my stay in San Francisco, I noticed that my number of followers on Google+ had risen a little, you social folks! Since I am back, I also noticed, that some articles reported a slow rise or even a decline in the first few weeks of the social network's existence, so what? Summer is a dead season for social networks, many people enjoy their vacations, and other enjoys good times away from all types of screens. Taking a position on these numbers would look like GIGO to me, politely referred to in computer science as "Garbage In, Garbage Out".
Google Wave and Google+
In a post entitled "Fighting for the Web Supremacy: How Will Google Wave Suffer from Switching Costs and Lock-In Against Facebook", taking the Google Wave case as an example, I suggested that the lock-in effect may dictate if users are going to embrace a new product or not. Even if the new product is better than the old ones, the "heavy" switching costs may have a dominant impact on the decision to switch when compared to the benefits. In terms of a social network, the investment is even bigger, since most people can't handle more than 2 or 3 social networks, even if there exists some aggregating tools. Most importantly, most people are participating in a social network if their friends are there. There is no point of sharing information on an empty social network unless you want to be the king of nothing. Finally, the lock-in effect may have actually won over Google Wave, but I guess that no clear benefits were there for the typical user due to: (1) a lack of user friendly functionalities, (2) a lack of integration to existing Google services, and (3) there was nothing really trendy offered to the user.
Back to School and Social Media
Like previously mentioned, summer is a dead season for social networks and I must admit that launching Google+ on June 28th 2011 was not a bad idea. Generally, in the first few weeks of a social network's existence, only social media enthusiasts register to new social networks, the bugs get fixed and thereafter the crowd decides to come or not to come. When it comes to social networks initial growth, it's all about youth and young adults and most importantly about University Students. Some geeks will always pick up new products, even if they sometimes literally "suck", because they want to be perceived as "precursors", or in terms of the Bass Model terminology as "innovators". However, only a small portion of these "precursors" may thereafter act as mavens for the non-technological/ubersocial crowds.
So why back-to-school and University students? First, students are a large portion of social networks user. Second, when workers are switching jobs and connecting with new colleagues, not all workers are switching at the same time, some might never switch and might always work with the same colleagues. On the other side, when University students go back to school for the academic year, they all go back at the same time. Overall, if there is one time students make more "new" friends/connections, it's in the beginning of the academic year, it's all about the "initiations", new classmates, sometimes it's time to chit-chat with serious folks that are more friendly than during the rest of the year, to enlarge your friends' network, to have fun and to exchange links. It may also be time for love.
More on Google+
If you want more articles about Google+, feel free to follow these links:
– Tons of useful and useless articles related to Google+ on Mashable
– Great SWOT analysis of Google+ by Jeremiah Owyang
– Google+ in 50 points by Chris Brogan
– To add me to one of your Google+ circles, you can follow this tiny URL: goog.la/jfbelisle
Conclusion
In conclusion, in the next three months (September, October and November), we'll see if Google+ is a failure or a success. How will the youths and young adults react? Odds are that it might be better than Google Wave, will that be enough against forceful Facebook? Let's wait and see before being overoptimistic. Any additional comments?
Have a great semester everyone!
Jean-Francois
If you like this post, be sure to subscribe to Jean-Francois Belisle RSS feed!