The sentence "I'll be traveling with Air Miles in 2012" may have different meanings. However, It will become clearer what it means for me in the next few paragraphs.
I know I've been relatively absent from the social web for the last three months, except maybe on the LinkedIn website, where I've been more active than usual. That being said, many changes have occurred during that 3-month period from a professional perspective and it will impact the content of my blog in 2012.
As a matter of fact, I've accepted a position as a Partner (Manager) in the Consumer Intelligence (CI) Department at LoyaltyOne (a division of Alliance Data). As part of the LoyaltyOne company, my role involves working for the Air Miles Reward Program (AMRP) at the Montreal Office. My first week of work was last week (starting on December 5th) and I enjoyed it. The main reason for accepting this opportunity was based on my desire to participate more actively to the dissemination and improvement of the "competing on analytics" philosophy in the practitioner's world. Overall, my decision to join LoyaltyOne was based on 6 factors, which I ordered in a hierarchical way.
1. Office in Montreal
2. Availability of a managerial position
3. High analytic potential
4. Company's potential growth
5. Work life balance
6. Salary
Among all of these factors, the following factors will influence the most the content of this blog: (1) availability of a managerial position, (2) high analytic potential and (3) company's potential growth. However, for confidentiality reasons, I won't be able to report any practices or data methods developed through my work at LoyaltyOne as long as it will be considered as confidential information. In any ways, I'll be happy to share what can be shared.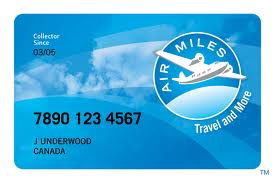 More about Alliance Data, LoyaltyOne and the Air Miles Reward Program
Alliance Data: www.alliancedata.com
Headquarters: Plano, TX
Founded: 1996 (from a merger of JC Penney's transaction services business (BSI Business Services, Inc.) and The Limited's credit card bank operation).
LoyaltyOne: loyalty.com
Headquarters: Toronto, Ontario
Founded: 1992
Air Miles Reward Program (AMRP): airmiles.ca
Founded: 1992
Sponsors: More than 120 sponsors
For more about the history of the company, visit the Wikipedia page for Alliance Data.
How does it change this blog?
• More blog posts than in the last 3 months;
• More managerial insights based on analytics;
• More posts on retailing and loyalty marketing;
• More fun.
Conclusion
The Holidays are coming soon, which means that for many of us, it's the last rush before the end of the year. Good luck to everyone and when shopping don't forget to use effectively your Air Miles card when applicable,
Enjoy time with your family and friends, and Happy Holidays to everyone!
Jean-Francois Belisle
If you like this post, be sure to subscribe to Jean-Francois Belisle RSS feed!