I've recently accepted a position as the new Director, Consulting Services at K3 Media.
More posts, more online presence, more interactions, I promised it for 2012. I've promised it at the beginning of the year, I like to write and I won't stop doing what I like the most. I'm back. I really appreciated all my time at LoyaltyOne, I learned a lot about retail. I met and had fun with a lot of great and brilliant folks out there, but it was time to move on, I wanted more web and more trendy stuff.
The main reason for accepting this opportunity at K3 Media was based on my desire to participate more actively to the dissemination and implementation of the best digital practices in a rapidly growing environment.
More about K3 Media
• Founded in 2002 (10 years old is quite old for a web agency)
• Top clients include: Beiersdorf Canada (Nivea, Elastoplast, Eucerin), The Montreal Canadiens Hockey Team, RDS (french equivalent of ESPN), CBC Canada, SAIL and more
• Employees have 18 web-related certifications
• 25 full-time employees
• For more information, simply visit the K3 Media website
My role at K3 Media
• Managing the Consulting Services team
• Ensuring appropriate external and internal training
• Ensure appropriate business development aligned with the K3 Media vision
• Add some depth to the K3 Media ball hockey team 🙂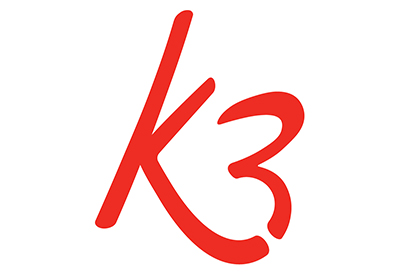 How does it change this blog?
• More blog posts than in the last 6 months;
• More managerial insights based on mobile marketing and big data;
• More posts on new trends in retailing and etail (E-Commerce);
• More fun (I wish!).
How does it change my presence on the web?
• More active on Twitter, Facebook and LinkedIn and maybe even on Foursquare, Instagr.am and Pinterest;
• More active in the Montreal web community, feel free to invite me as a guest speaker or an attendee at any event related to Web, Mobile Marketing, Big Data (or data mining) and Retail.
• I'll be more active in French on the APCM blog, you can even read my new entry: Webcom Montréal 12e édition – Mes 3 Conférences Préférées
• I'll continue to post content on the WAO Factor newsletter, a newsletter that's worth reading maintained by my friend Jacques Warren. The next month issue features Stephen Few, yes, Mister Data Viz himself!
Conclusion
In conclusion my blog's revival starts now, cheer up!
Enjoy time with your family and friends, and enjoy summer everyone!
Jean-Francois
If you like this post, be sure to subscribe to Jean-Francois Belisle RSS feed!