The BIXI (Bicycle taxi) – the new public bike system in Montreal – was officially launched this month, but still only a few Montrealers have tried this new service. Last Sunday afternoon, I went to the Old Port without any specific intentions and ended up trying one of these futuristic-looking bikes proudly sponsored by Rio Tinto Alcan. Overall, the experience was a positive one, even though the beginning was as rocambolesque as a Dream Theater song.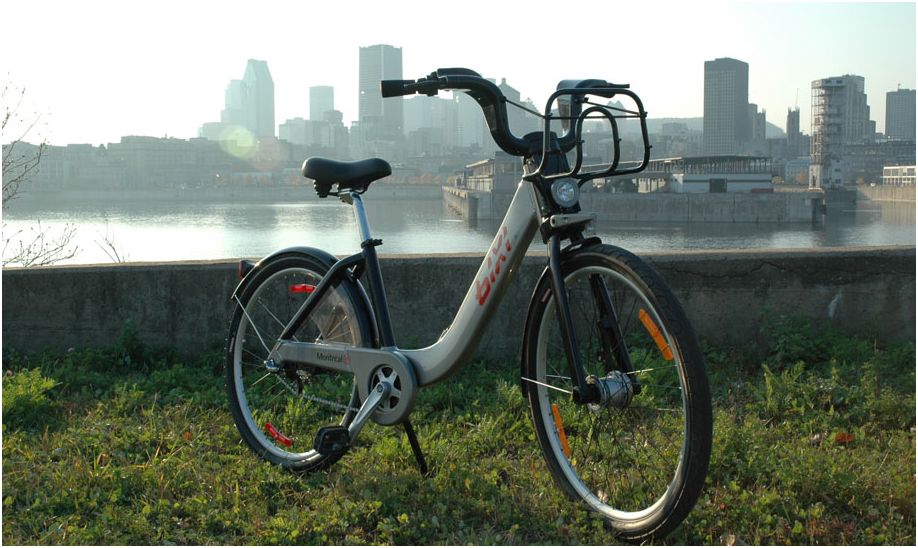 So what really happened? I was walking on De la Commune in the East direction and candidly stopped at one of these beautiful BIXI stations, corner De la Commune and Alexandra Quay. After putting my finger on the tactile screen of the BIXI station machine – which is similar to an ATM system – I rapidly scrolled the 50-electronic page instructions, then put my credit card in, and received a super 5-digit receipt from the machine. I typed this lucky number on the bike dock of one of the 10 BIXI available, but it didn't work, tried another one, but it didn't work either, and, in desperation, started screaming at the BIXI, but it didn't change anything. Finally, I went back to the tactile screen but the system didn't allow me to take another number, so I grunted like Clint Eastwood in his last effort entitled Gran Torino. Anyway, 5 minutes later, I tried one ultimate time and it appeared to be the good one. This time my 5-digit number worked and I was up for a free 30-minute ride (after having paid the 24-hour membership fee of $5.00) with my new friend that honestly looked like an E.T. gift. The entire ride was interesting and I felt like a rebel teenager with a new bike, I rode the BIXI across the Old Port with relative ease and enjoyed the windy, cold weather. Anyhow, during that afternoon, I learned what rocks (pros) and what sucks (cons) about the BIXI. So here is a summary:
Rocks (Pros)
• Easy-to-rent service;
• Lots of BIXI stations;
• Small distance between BIXI stations;
• Great quality bike.
Sucks (Cons)
• Sometimes there is no empty spots to drop the BIXI at the BIXI station;
• Sometimes there is no BIXI available at the BIXI Station;
• The membership fees details are not highly accessible;
• It is not crystal clear that your credit card will be temporarily credited $250 (+ taxes), a fee that will thereafter be debited;
• I had difficulties to adjust the seat (frankly, I wasn't able to adjust it).
So now that you are aware of the pros and cons of the BIXI, as well as the kind of things I enjoy on Sunday afternoons, next time you are walking in Montreal near a BIXI station, don't be shy to try the BIXI, enjoy the moment, have fun and as Lou Reed would have said, "take a [ride] on the wild side"!
Jean-Francois Belisle