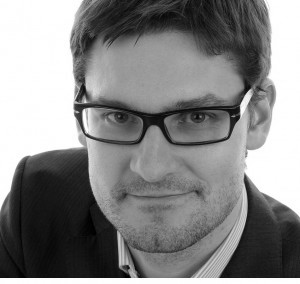 Welcome to my personal website! My name is JF Bélisle and I'm the CEO of Alpha Premium, a Data Products and Consultancy company focused on delivering value in the Retail & Consumer, Industrial Goods and Travel & Tourism sectors.
For the past 15 years, I've worked on projects for more than 50 different clients mainly in the Travel & Tourism and Banking sectors. Recently, I was the first person responsible for the Data Science and Revenue Management teams at Sonder (Valuation of $1.3B) and The Life House Group (Series B funding of $30M). I've also worked on mandates for: Angel Host, Auberge Godefroy, Ôrigine Hôtels, Société des Casinos du Québec, Tourisme Laval and Tourisme Saguenay-Lac-St-Jean, as well as AIR Miles (LoyaltyOne). I've also been a Risk Management Director at National Bank of Canada and carried out several consulting mandates for Business Development Bank of Canada.
Throughout the years, I've been a Lecturer at the Undergrad and MBA-level at HEC Montréal, l'Université Laval. Also taught at Centre de Perfectionnement de l'ÉTS, as well as Centre de Recherche en Informatique de Montréal (CRIM). I've also been a speaker at these events: Les Affaires, Infopresse, eMetrics Tour and the WAQ.
A continuous training program
Over the years, I pursued a continuous training program to develop relevant skills. My education background includes:
✔ B.Sc. in Economics from Université de Montréal.
✔ M.Sc. in Marketing from HEC Montréal.
✔ Ph.D. studies in Marketing and Computational Statistics at McGill University.
✔ Award of Achievement in Web Analytics from the University of British Columbia.
✔ Advanced Certificate in Hospitality Revenue Management: Pricing and Demand Strategies from Cornell University.
✔ Executive training in Customer Analytics from University of Pennsylvania (Wharton School of Business).
The 3 objectives of my website
My website has the following 3 main objectives:
✔ First, to expose and challenge you with practical concepts or pragmatic thoughts ranging from digital analytics to artificial intelligence. Therefore, you can visit The Blog section to read more about these concepts and thoughts.
✔ Second, to connect with business minds from around the world, from Montreal to Shanghai, with a stopover in Amsterdam. Moreover, feel free to contact me using the contact form if you're interested in my services.
✔ Finally, to meet you at my next speaking gigs. Thus, you can take a closer look at my past and next speakings gigs in the Speaking section.
Views expressed by JF Bélisle
Also, please note that the views expressed on this website are mine and are not necessarily supported by my current employer The Life House Group and past employers.
To reach out to me
Furthermore, to hire me as a consultant, to invite me as a guest speaker for an event or to contact me for any other good reasons, please write me in English or in French using the following contact form. Therefore, you can reach out to me in other languages but I won't understand you :-). Finally, you can connect with me on LinkedIn or follow me on Twitter.
Cheers and enjoy your ride on my website,
JF Bélisle