The omnipresence of the orange color floating all around me due to the presence of the Netherlands in the 2010 World Cup final reminds me my days spent in Amsterdam last month (June) at the beginning of the tournament. But commercially what it reminds me, is an analogy to the famous sentence by Henry Ford: "You can buy it in any color as long as it's black", when referring to the Model T in 1908. Thus, when thinking about the presence of the Netherlands in the 2010 World Cup final, a team that most soccer (football) fans would refer to as the "Oranje", I can analogously propose the following sentence: "I will buy it in any color as long as it's orange". Simply think all the objects left from these dark and cold Halloween-related days that one company can finally get rid of (sell) on these extremely hot summer days. Moreover, what a good occasion to sell a box of 12 orange popsicles at a higher price than a mixed-color one? The "orange" is the air, it's time to sell! But for those who might want to know more, why are the "Oranje" named that way? And what the orange color is broadly associated to?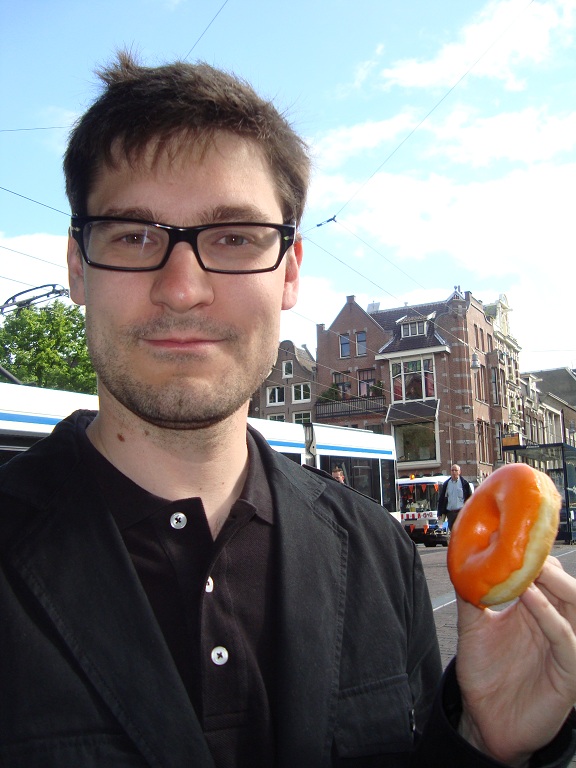 The origin of the Orange jersey for Netherlands
I always remember, when I was about 9 years old, my time spent learning to associate flags with their related countries. When arriving at the Netherlands flag, I used to give "France" as the answer due to the fact that both flags incorporate the same three colors. So why are the "Oranje" all in orange and not in red, white and blue? First of all, orange is the historic national color of the Netherlands, originating from the coat of arms of the Dutch founding father William of Orange-Nassau. Furthermore, the top red band of the current flag was originally orange, but the orange dye was light-sensitive and used to fade to red, so it was later officially changed to red.

The "pop" psychology of the orange color
So what about the power of the orange color? Overall, the color is associated with fun, warmth and energy, and can stimulate activity, appetite and encourage socialization. For more on the topic, I would suggest the second book written on the topic by the color expert Leatrice Eiseman entitled "Color – Messages & Meanings: A PANTONE Color Resource".
Conclusion
So what do you think? Do you have orange antiques to sell or are you jealous of my orange doughnut?
Jean-Francois